Happy Thanksgiving everybody!
Thanksgiving is probably my favorite holiday, if for no other reason than I get to feast all day on amazing food.  It's one of the only days a year (others include my birthday, Christmas Eve, and Christmas) where I legitimately do NOT care about what it is I'm consuming.  If I want it, I'm eating it.  Fuck all the rest.  Grains (that will later make my skin itch)?  Who cares.  Meat (which I have been cutting down on)?  Put it on my plate.  A shit-ton of butter?  Slather it on.  Creamy, rich sauces?  I'll take double.  Carbs?  I'll take triple!
But anyway, this year I thought maybe I'd share with you some of my absolute favorite, go-to recipes.  These recipes are my favorite no matter how many different versions I've tried.  These are recipes I make ALL the time.  It's sort of like my way of saying Thank You!  Thank You to the chefs and bloggers who created these recipes that make a regular appearance in my kitchen, and Thank You to my readers (all 3 of you) for your devotion!
In no particular order, theme, or category, here are my FAVORITE recipes that I make on a regular basis:
Baked Goat Cheese Salads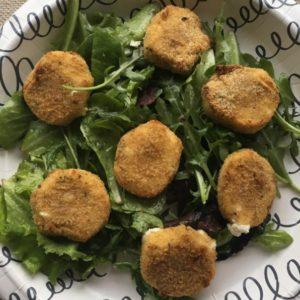 I mean, I *liked* goat cheese before, enough that I wanted to try this recipe, but now?  I LOVE goat cheese.  We probably make this recipe once every week or two in my house.  I have never eaten so much salad in my life!  We pair it with a really delicious white balsamic vinaigrette that I get from my grocery store.
French Onion Zoodle Bake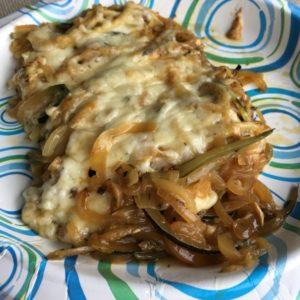 I first made this during my Vegetarian May experiment, and it has been a regular on my dinner table ever since.  It changed my mind about zoodles!
Broccoli Cheese Risotto


My new favorite way of getting more broccoli into my diet.  Bonus: my daughter loves it (without the broccoli, but still).
One Pan Roasted Potatoes, Sausages, and Peppers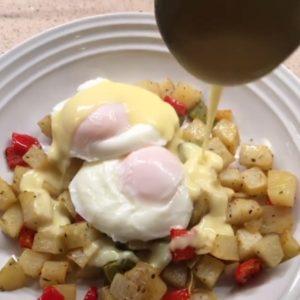 While I loved this dish back when I was more of a meat-eater, I also love it now because I just pile some potatoes, peppers, and onions into a bowl and top it with a couple of poached eggs (and, if I have it in the house, hollandaise sauce!!!!!).  SO.  GOOD.  Without the sausage, I have used this recipe for breakfast taters, too.  This recipe is so tasty and so easy.
Crock Pot Chicken Wild Rice Soup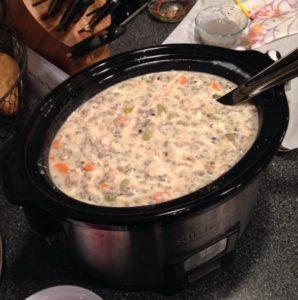 As soon as summer starts fading away and that fall chill starts creeping in, I begin dreaming about this soup.  I submit that there is nothing more cozy in this world than this soup.  (Except my fluffy blankets.)  (And new sweatpants.)  (Ok ok ok, food-wise, it's the coziest.)
The Husk Cheeseburger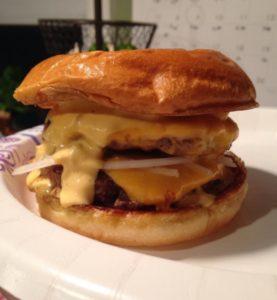 GUYS.  Husk is an amazing restaurant in Charleston, SC, and they have a sweet bar across the street from the restaurant and you can only get the cheeseburger there.  OR, you can follow this AMAZING RECIPE, and make it at home.  There are steps, and it takes time, and some money, but please, it is all worth it in the end when you bite into that juicy burger.  If you are a burger aficionado, you MUST make this cheeseburger.  The meat mixture is second to none.  Don't even think about subbing with regular old ground beef at the grocery store.  We won't be friends anymore.  I suggest halving the recipe unless you are making all burgers that the meat mixture produces at once.
Classic (Paleo) Beef Stew
Of all the beef stews I have ever had, this one is my favorite, and it's Paleo.  The sauce turns into a nice thick gravy, and leftovers are just magnificent.
Slow-Cooker Buffalo Chicken Meatballs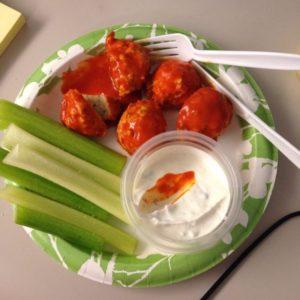 I had a love-hate relationship with these for a while because I hate digging my fingers into ground meat.  But then I discovered you can make these in a KitchenAid mixer with a dough hook, and that was it.  I have made these for parties, for lunches, for game-day snacking.  They never fail!  Use a small ice cream scoop sprayed with cooking spray to speed up the meatball-forming process!
Tomato Orzo Soup
Ina Garten is a queen in my book, and this soup is another one I start dreaming about when fall starts creeping in.  I am really not much of a soup person, but this is one of the few soups I make an exception for.
---
Now, what about my own recipes?  When it comes to my recipes, here are my favorites:
Bread Dip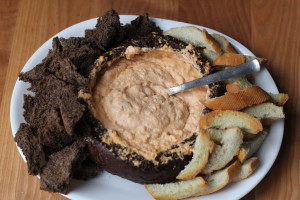 Whenever I have a party of any kind, people ask me, "Will there be bread dip?"  And I won't lie, I have absolutely made this only for me and eaten it all by myself.  Trust, this deserves a spot at your next party.
Favorite Banana Oatmeal Smoothie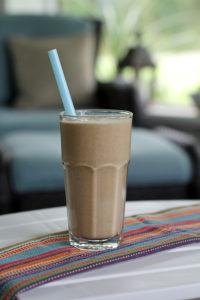 I drink this (almost) every single day.  It's tasty, it's filling, and it's healthy.  And it's vegan!
Chipotle Mayo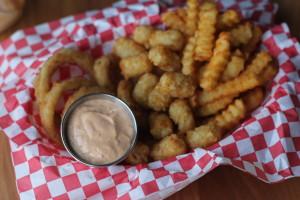 I probably make this once every week or two.  I keep it on hand for //street corn tostadas//, as well as a dip for any kind of French fry or onion ring side dish.
Angel Hair with Garlic Sauce


One of the easiest pasta dishes you will ever make, hands-down.  So fast, and so good.
Better Burrito Bowls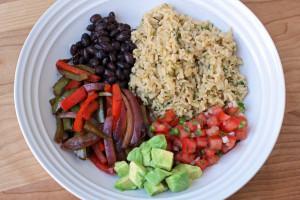 I probably make these for lunches at work about once a month.  Super easy to make vegetarian-friendly or meat-eater friendly.
Old School Tacos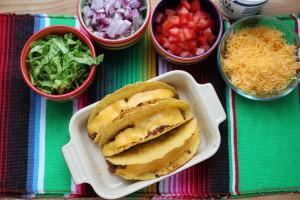 The only way to make tacos in my house!!
Creamy Roasted Garlic Tortellini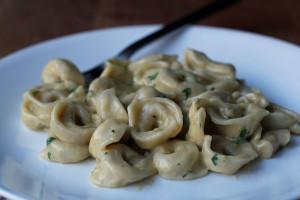 Here's another dish that I am not ashamed to say I would make only for me and eat it all by myself.  SUCH a good recipe.  My husband is not a fan, so if he goes away for work, chances are good this is on the menu!
Ethan's Rotini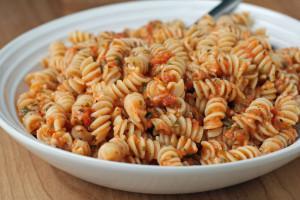 Not truly "mine", but as far as I know, you can only find it here.  It's a friend's mom's recipe.  One of our favorite go-to pasta dishes!