It's December, which means you are most likely pulling your hair out trying to figure out what to buy for all the people in your life.  Or, if you are like me, your shopping is 99% done and/or you just don't go totally crazy with gifts during the holidays.  Or maybe you just like to treat yoself once in a while, which is so hella okay with me, and you are looking for a little something for yourself.  Whatever the case may be, I thought I'd share with you some of my most favorite things of 2017.  Maybe something will make the perfect gift for a loved one, or the perfect little treat for yourself.  Read on and enjoy!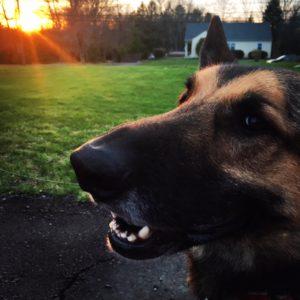 If you are in the southeastern PA area, and are currently considering adopting a canine companion, please consider going through Home at Last!  I rescued my beloved German Shepherd, Kane, from them last year.  This rescue works to save dogs from kill shelters down south, and bring them to PA to find loving forever homes.  They foster each dog and carefully evaluate them in order to place them in the right home.  They do frequent meet-and-greets around the area with many of their adoptable dogs, and hold several fundraisers throughout the year.  My experience with adopting Kane through them was flawless and super easy, and they truly care about each dog they rescue and placing them with the right family.  If you are not in the market for a furry friend, but are perhaps in a charitable mood, please consider donating to Home at Last!
---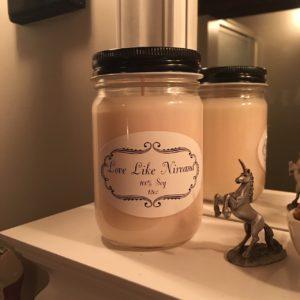 Two of my best friends started their own business earlier this year.  They sell hand-poured soy candles, wire-wrapped crystals, various bath products, AND they also perform Reiki, crystal healing, and oracle card readings.  If the witchy voo-doo hasn't lost you yet, then please consider swinging by their website or contacting them at loveripple17@gmail.com to order some of their fantastic products.  Might I recommend the AMAZING candle pictured here, Love Like Nirvana?  It's my most favorite candle, and I am currently working on figuring out what I can possibly offer my dear friends in exchange for a lifetime supply.  There is something about this scent that brings me down a few notches, and centers and calms me.  I burn this candle almost every night before I go to bed when I'm meditating.  Their products are taking off, and can also be found in many local boutiques, shops, and wellness centers!  Tell them SFB sent ya!
---
Seraphim Wellness, Philadelphia PA
If you are in the Philadelphia area and are looking for a talented masseuse, please consider booking a session with Jamie at Seraphim Wellness.  She is another friend of mine that has started her own business that is taking off like crazy!  Jamie has received tons of praise and accolades, and boasts a solid 5-star review on Yelp!  Jamie is attentive and will listen to what you need and her magic hands will make all your aches and pains melt away.  Bonus – you can also purchase select LoveRipple products at her location!
---
Onyx & Hematite Bracelet
Revelation Tattoo, Hilltown PA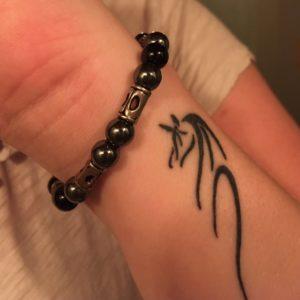 Two fav things, one photo!  I bought this bracelet for myself earlier this year from a local artisan who has an Etsy shop, and loved it so much that I bought several more for my closest friends who attended my birthday dinner.  Onyx & Hematite are known for grounding and protecting one from negativity.  Needless to say, I wear it every day, because every little bit of protection from negativity helps, right?  Right.  It's a beautiful bracelet, it has a good weight to it, and it's very well-made.  The shop owner, Cheryl, is very friendly and accommodating.  This bracelet makes a beautiful gift for anyone on your list.
And, my unicorn tattoo!  I have several tattoos, but this one is hands-down my favorite.  I chose a unicorn because I am a textbook INFJ, which are considered "the unicorns of all the personality types".  I'm a rare breed, which you already know if you know me.  But anyway, I had originally found this design online of a horse, and Chris at Revelation Tattoo modified it into a unicorn for me.  I realize artistically this is not hard as it really was just adding a horn, but still.  Chris has done four of my six tattoos, and I have been wanting somewhat of a half-sleeve that I basically only want him to do.  Chris is an excellent artist, makes sure you're comfortable at every step throughout the process, and is just all-around pleasant to deal with.  His tattoo shop has a 5-star rating on Yelp and for good reason.  The artists here do amazing work, they are all very friendly, and the shop is extremely clean.  Follow Chris on Instagram to see some of his work, and if you're thinking about getting a tattoo, consider checking him out!
---
Clinique Repairwear Anti-Gravity Eye Cream
So about a year and a half ago, when I was in the midst of moving out of my old house and buying my new house, I felt like my skin started aging super fast.  Particularly the area around my eyes – it seemed as though my dark circles were so dark, and the hood over my eyelids was collapsing, leaving my creases so wrinkled I couldn't wear eye makeup.  I found this eye cream, and haven't looked back since.  It lessens the darkness of my undereye circles, and has lifted and firmed the delicate skin above my eyelids, and I can honestly say this cream has restored my youthfulness around the eyes.  This cream is a miracle-worker in my opinion, and they've earned a lifetime buyer in me.  Maybe those skin things I noticed were due to stress, or maybe they were due to age, I will never really know.  All I know is, this cream undid it all, and for $45 every 4-6 months, it's a steal!  Buy this for yourself, or, do you know someone constantly complaining about aging skin?  This is the gift for them – unless you think they'd be offended by it.  ?
---
If there was ever a perfume that lived up to its name, this is it.  Clinique Happy is a light, fresh scent that I have never in my life had a single complaint about.  People LOVE this scent, and it's excellent for everyday wear.  I literally feel happier when I put it on, and I literally feel sad when it's almost out.  This would make a great gift for the perfume-lover in your family!
---
Yet another perfume that lives up to its name, Bobbi Brown Beach literally smells like the beach.  I love wearing this in the summertime, but once in a while I'll put it on during the colder months to transport me back to my happy place.  This perfume is a stronger fragrance, but I enjoy it.  If you want a subtler fragrance, go for the body lotion instead of the perfume.  This is the perfect gift for the beach lover in your life!
---
I mentioned above that I am an INFJ, and since learning this about myself, SO MANY THINGS make sense now.  It is so humbling to know that I am not the only one out there who is hypersensitive, who can cry at the extreme of any kind of emotion (stress, anger, sadness, happiness, etc), and who gets peopled-out so easily.  This is a free quiz, and perhaps one of the greatest gifts you can give to yourself are the gifts of forgiveness, of understanding, of knowledge.  Get to know yourself better, it will help you find your path in life.  Get your partner to take this quiz, so you can better understand them as well.  This quiz was life-changing for me, and I thoroughly enjoy making everyone I know take it and reading their results.  ?
---
Guys, I LOVE MY SALT LAMP.  I love it so much.  I live in an old house with exposed wooden beam ceilings in my bedroom, and while these are a beautiful design feature, they also are kind of a hassle.  I swear they hold on to odors, and this is most apparent in the hot summer months.  Since keeping a salt lamp in my bedroom, I believe these odors to be mostly if not entirely non-existent.  I leave it on while I am gone during the day and when I come home, when the hot, musty air of my bedroom may smell the worst, the air doesn't reek of anything icky.  I definitely notice a difference between the days I leave it on and the days I don't.  Salt lamps purify the air and lend a comfy glow to any room, and make the perfect gift for anyone on your list!
---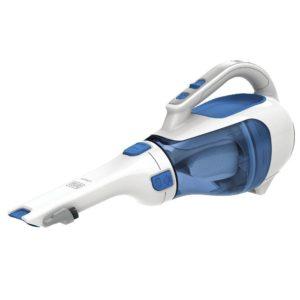 Yo, Dust Busters are the shit!  This thing has been a godsend for my new house.  It sure beats lugging a vacuum all over the place!  I love this thing so much as it has basically become my bug-sucker-upper.  I do not have the nerve to hunt, chase, catch, or squish big bugs or spiders, but I can suck them up without abandon with this thing and its extendable nozzle.  I have even caught several house flies right out of thin air, mid-flight.  Then they all just hang out in there till they die.  The charge on this thing lasts for days, maybe even weeks, with minimal use.  I also use it to vacuum harder-to-vacuum spots, like the little crevices in my couch, around my cat's litterbox, and windowsills.  I love this Dust Buster and if it ever dies, I am promptly buying another one.  This would make a great gift for anyone on your list – particularly someone off at college or in a new house or apartment, someone with a pet, or especially anyone with kids!
---
I had previously been a huge fan of Victoria's Secret yoga leggings.  You could typically buy them at 2 for $55, they were soft, stretchy, and so comfortable.  Well, Vicky has recently rebranded her athletic wear to be hyper-athletic wear.  Leggings have her logo emblazoned down the leg, or other words, and now they are MUCH more expensive.  Like hey, Vicky, I just want a plain pair of black leggings that don't cost $90 and don't have mesh cutouts and irritating design features.  I went online, and in the store, and couldn't find what I was looking for.  Which sucked, because my 8 pairs of VS leggings, which I've had for years, were slowly wearing out and needing to be replaced.
Enter:  Fabletics.  You've probably seen the ads on Facebook or elsewhere on the net.  It's Kate Hudson's athletic wear company.  I was skeptical at first, but I joined and snatched up two pairs of leggings for a ridiculously low price.  And – I LOVED THEM.  Like really loved them.  The first two pairs I got were grey with some designs on them, and they are so pretty.  On Black Friday, they were having a BOGO sale, so I took the chance to pick up a couple pairs of black leggings in two different styles, a pair of dark grey leggings, and another pair of patterned leggings.  I can honestly say I'm in love.  The Salar style leggings are my absolute favorite.  And at $40 a pop, they aren't that bad, especially if you get them during a sale or special.  They are made very well, are soft yet solid and sturdy, and they do not feel like they will wear down quickly or easily.  Fabletics is one of those monthly subscription services, where they will send you a box of goodies unless you cancel it first.  I usually hate these things, but they always send you an email on the first of the month telling you what "your picks" are, and you have until the 5th to opt out of the box if you don't want it.  You can cancel as many times as you'd like, and you can place an order whenever you'd like.  So far it hasn't been too much of a hassle, and I'm happy to have access to such a variety of styles!