I feel like I want to start every blog post with YOU.  GUYS.
It's just that I get so excited about food, and I want to tell you all about it, and I want to begin it all by saying YOU GUYS.
YOU.  GUYS.
If you could make only one kind of cheeseburger for the rest of the summer, this should be it.  Yes, there are a lot of components and yes, it's not a last-minute throw-it-together kind of dinner, and yes, it takes some planning but yes, I do promise you, oh how I promise you, that you will enjoy every bite of this burger, and you will be so happy that you made all the components, and that you threw it together, and that you planned it out.  And that you ate it.
And then you will say hey, I have all these components left over, let's have this cheeseburger for dinner again tomorrow night.
Ok maybe that's stretching it, maybe not.  It's really not for me except that I just try to eat healthy like at least one time a week.  Or something.
Do any of you remember a long long time ago Chili's had this cheeseburger on their menu called something like the chipotle blue cheese bacon burger?  I can't remember exactly what it was called, but it had blue cheese, blue cheese dressing, bacon, and a spicy-sweet chipotle sauce.  It sounds amazing right?
Well it WAS amazing.  Chili's was amazing, till they took it off their menu.  And pissed me off.  Because it was the best burger I ever had there.  (Who am I kidding, I still love Chili's.)
So a few months ago I emailed them begging for the recipe since they took it off their menu and guess what?  They said hell to the naw girl.  It's proprietary information.  I was shit outta luck.
Well Chili's can suck it cuz guess what, my chipotle blue cheese bacon burger is better than theirs.  At least I think so.  🙂
So yes, full disclosure, there are a lot of components here but I promise it will be worth it.
First and foremost, if you're gonna spend your hard earned money on anything for this, buy a GOOD blue cheese.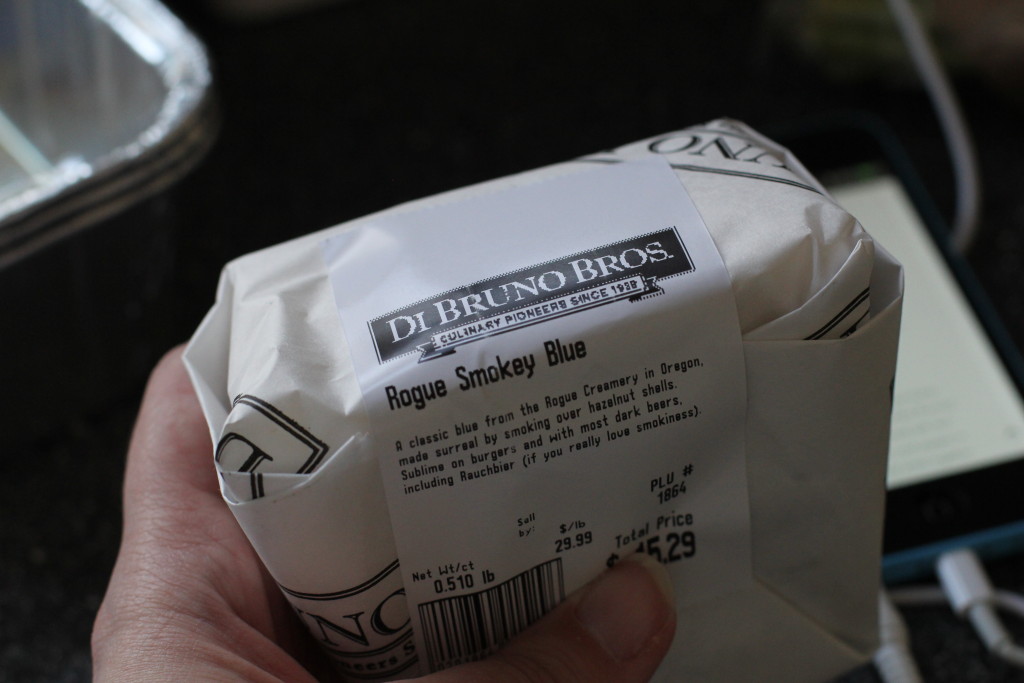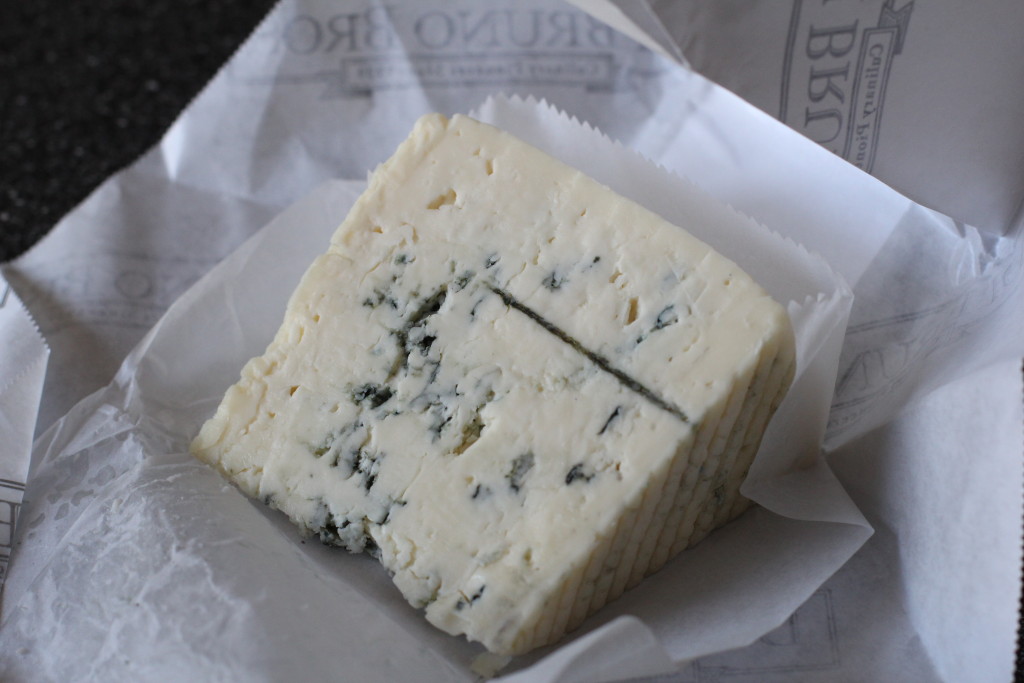 You want a firm one with lots of flavor that you can both slice and crumble.  This Rogue Smokey Blue from Oregon is pretty much THE PERFECT one for both my homemade blue cheese dressing, and for chipping off chunks to put on top of your burger.
Everything else can be whatever you want – you can follow my recommendations below or use your own favorites – but the ingredients I recommend pulled together a flavor profile closest to what I remember Chili's cheeseburger being like.  I hope you like this burger!  It's sooo slutty!
Chipotle Blue Cheese Bacon Burgers
Makes 2 burgers
Ingredients
12 ounces ground beef
1 recipe blue cheese dressing
1 recipe chipotle barbecue sauce (see recipe below)
2-4 ounces good blue cheese (depending on how much you want on your burger)
4 slices bacon, cooked to your liking
Shredded iceberg lettuce
1 tomato, sliced
2 hamburger buns
Chipotle Barbecue Sauce
1 cup of your favorite barbecue sauce (we like Sweet Baby Ray's)
2 chipotles in adobo sauce
1-2 tablespoons adobo sauce (depending on your heat preference)
Directions
1. Make the chipotle barbecue sauce: Combine all ingredients in a food processor and blend until combined well. Pour into a mason jar and store in refrigerator for up to 1 week. For this recipe, pour about a half cup or so into a small saucepan and warm over low heat. Keep warm until ready to assemble burgers.
2. Make two burger patties with your ground beef, and grill to your liking. When the burger nears completion, add chunks of blue cheese on top and allow to melt a little bit. Here is a great article on how to grill hamburgers. I don't grill, so I can't give you instructions here. I'll leave it to the experts. I will recommend, however, that this particular burger is better grilled, rather than made in the cast iron skillet.
3. Assemble burgers: Spread blue cheese dressing on the bottom half of the burger bun. Layer on some shredded iceberg lettuce and a slice of tomato. Add the burger patty with the melted blue cheese. Add sliced bacon as desired. Spread some of the chipotle barbecue sauce onto the top half of the burger bun. Place the top half of the burger bun on top of the burger and press down slightly and then proceed to devour.