HEY!  HI GUYS!  How are you?!
It's Friday and I just got the most amazing news and it's a three-day weekend and I'm about to go party after work to celebrate the aforementioned amazing news and really THE ONLY thing that could make me happier is having one of these babies staring back at me.  ???
But I just ate one last night.  I know, you're jealous.
I know you want to know what my amazing news is and I would be ecstatic to tell you but it's probably not right that I do.  So let's just suffice it to say that – you know how I've been complaining about work a lot lately?  I think that will be going away in the future.  I think the future looks pretty bright for me and my coworkers at work and all of us are ecstatic with this news and have been waiting for something like this for a long time.
Now that that's out of the way, let's talk cheeseburgers.
I know what you're thinking.  "Cristin, a cheeseburger is a cheeseburger.  Why do you need a blog entry about it?"
Because, my friends.  You have to know that the girl who owns a blog called Slutty Food Blog doesn't make just any kind of cheeseburgers.  You have to know we make slutty cheeseburgers in our house.
The path to Sluttastic Cheeseburger Heaven is composed of three essentials.  The Three Essentials of Sluttastic Cheeseburger Heaven are:
1.  Good beef.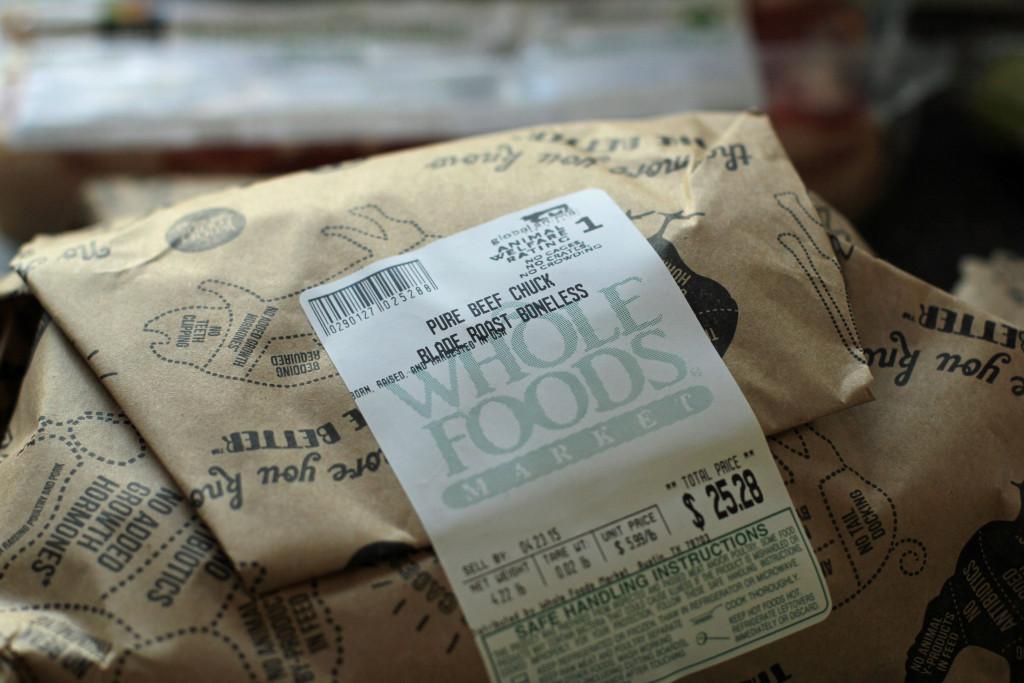 (That you grind yourself, if possible.  Or, ask your butcher to grind a chuck roast for you.  Whole Foods will do this happily for you.)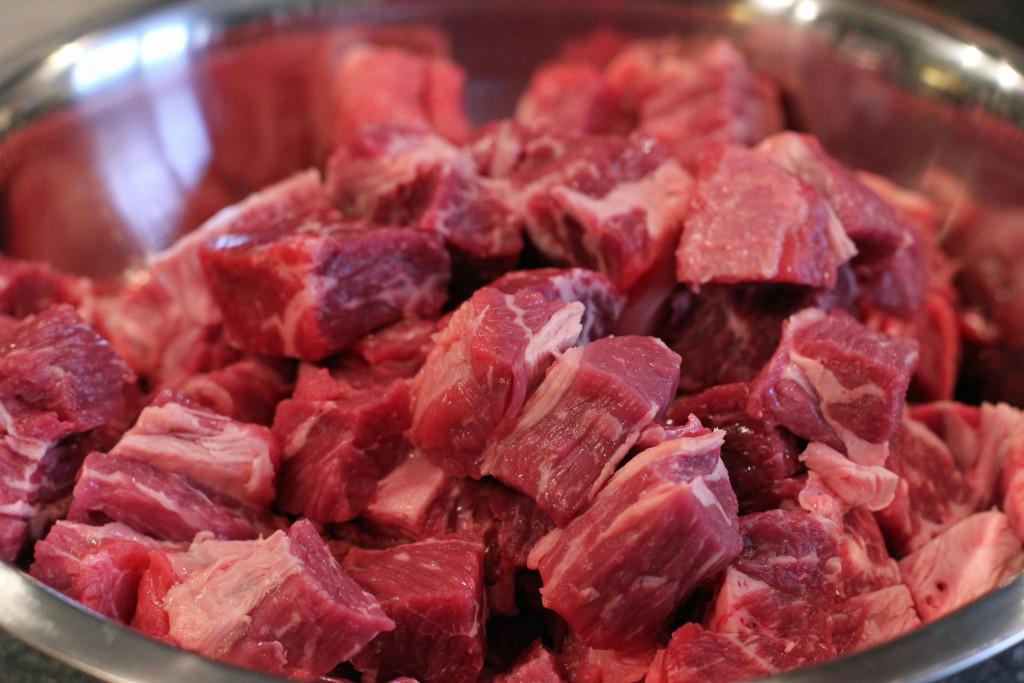 2.  A cast iron skillet.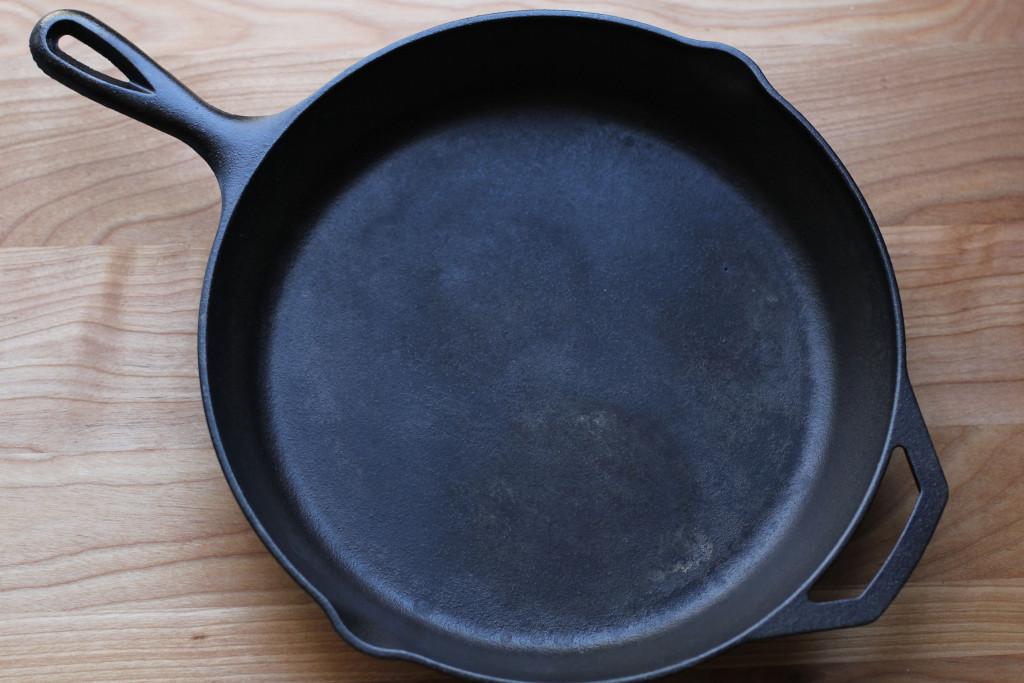 (Trust me.  Juicy burgers come out of this thing.  If you don't already have a cast iron skillet, it is absolutely worth investing in one.  LOOK AT THAT JUICE.  Fat = juice.  Juicy burgers do not come from 90/10 ground beef unless you put a pat of butter inside the patty before grilling it.  Anyway this is way better.)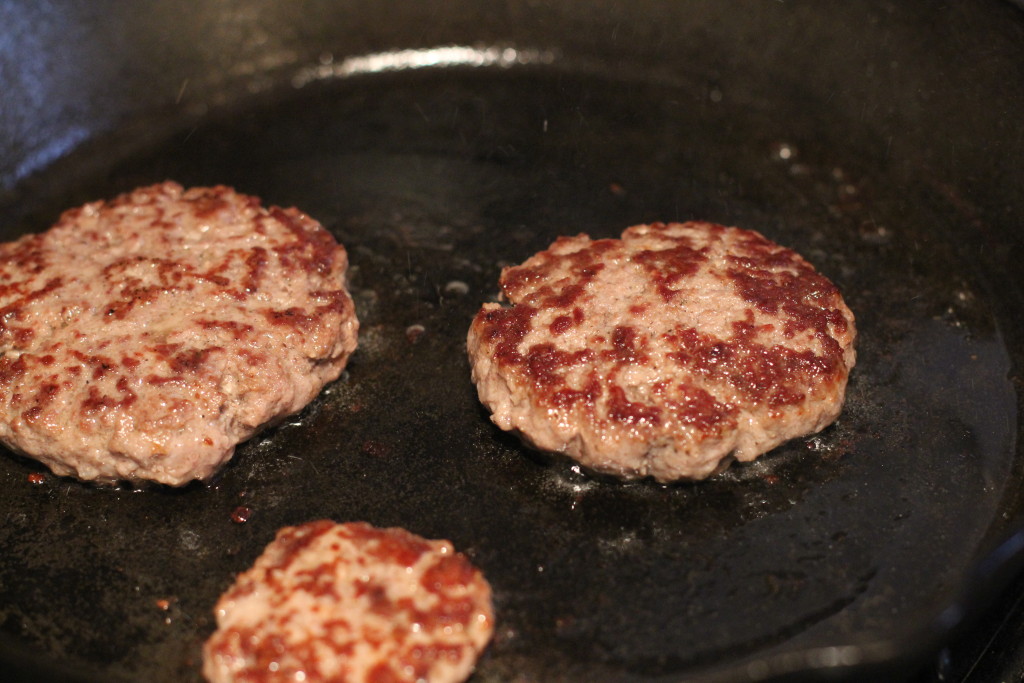 3.  Good buns.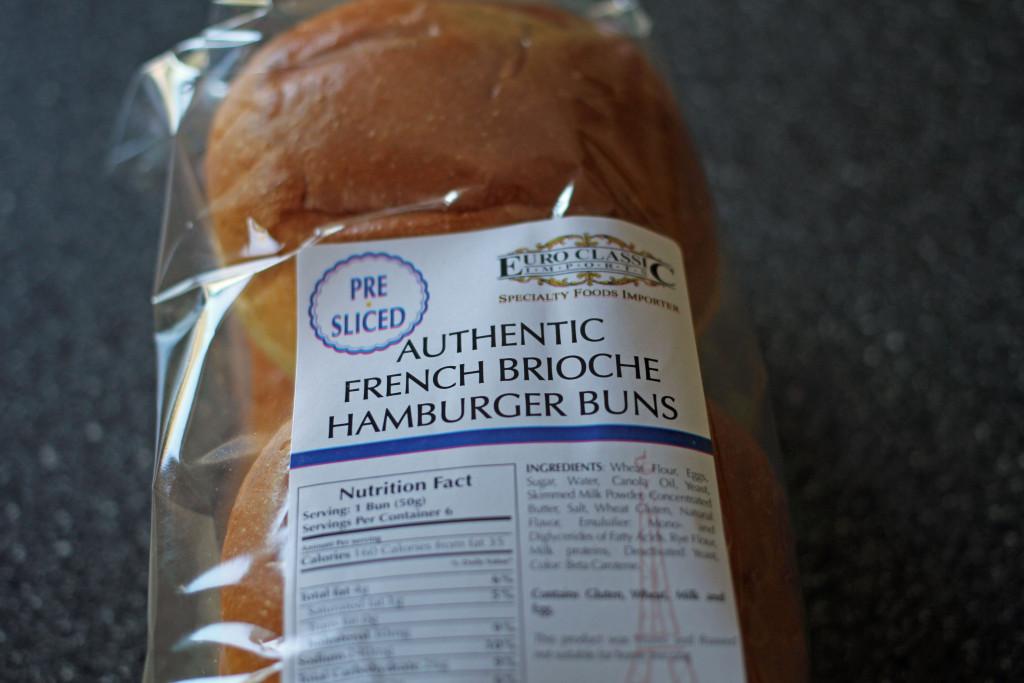 (You know you don't want none unless you got buns hun.  I get these at Whole Foods, and once in a while they are out of them, so when I see them, I usually grab 2-3 packages and freeze extras for later use.  These are the best burger buns I have found to date.)
So now you have the three essentials, and all you need is the recipe, found below.  But let me just say.  Even once you pile on all the delicious toppings, you will still take a bite into that burger and note how juicy it is, how salty and succulent, how tender and delicious it is.  Once in a while I get a hankering for a grilled burger, but I mostly prefer burgers in the skillet.  They are so much more juicy and flavorful.
But – let's say you don't have a cast iron skillet.  Or let's say the weather is beautiful and you just want to cook some burgers on the grill out back on the deck and hang out with your friends.  Go for it dude.  Ain't no shame in yo game.  I respect the grill.  If you've got ground chuck and these French brioche buns, you are 2/3 of the way to Sluttastic Cheeseburger Heaven.
Happy Memorial Day everyone!!  Have a safe weekend with your family and friends – and food!!
Cheeseburgers
Serves: 4
Ingredients
1 1/2 pounds ground chuck – either a chuck roast you've ground yourself, or that you've asked the butcher to grind fresh for you
1 beefsteak tomato, sliced into thick slices
4 leaves green leaf lettuce, curly lettuce pieces only (spine of the leaf removed)
1/2 red onion, sliced thin
4 French brioche hamburger buns
Your favorite sliced pickles
Your favorite condiments – ketchup, mustard, mayonnaise, BBQ sauce
Your favorite sliced cheese
Salt and pepper
Directions
1. Put your ground beef in a bowl and season liberally with salt and pepper. Using your hands, combine the meat and mix well to distribute the salt and pepper. Form into four equal patties.
2. Heat cast iron skillet over medium-high heat. Add burgers gently, one at a time, and let cook for 3-4 minutes. Flip over and cook for another 3-4 minutes, or until done to your liking. When the burgers are done, turn the heat off and remove the skillet from the heat. Put a slice of cheese on each burger, and cover with a lid to let the cheese melt.
3. While the cheese is melting, prepare each burger bun as desired. Spread with desired condiments and top with desired toppings. When the cheese has melted, add the burger to the sandwich and chow down!